Items Sold Separately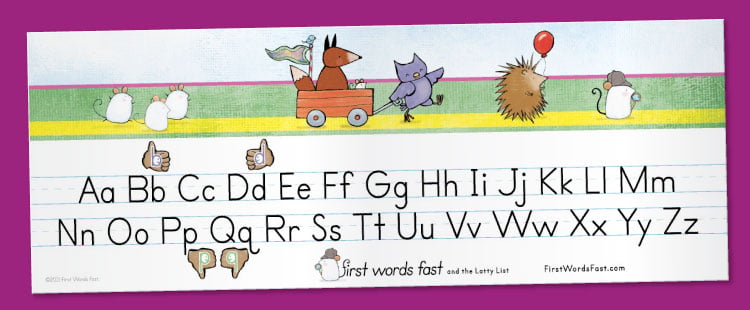 Personal Alphabet Cards
Qty: Class Set of 25
8" wide x 3" tall

Alphabet Cards with "thumbs up" and "thumbs down" images help children learn to differentiate between the commonly confused b & d and p & q.

$12.50

---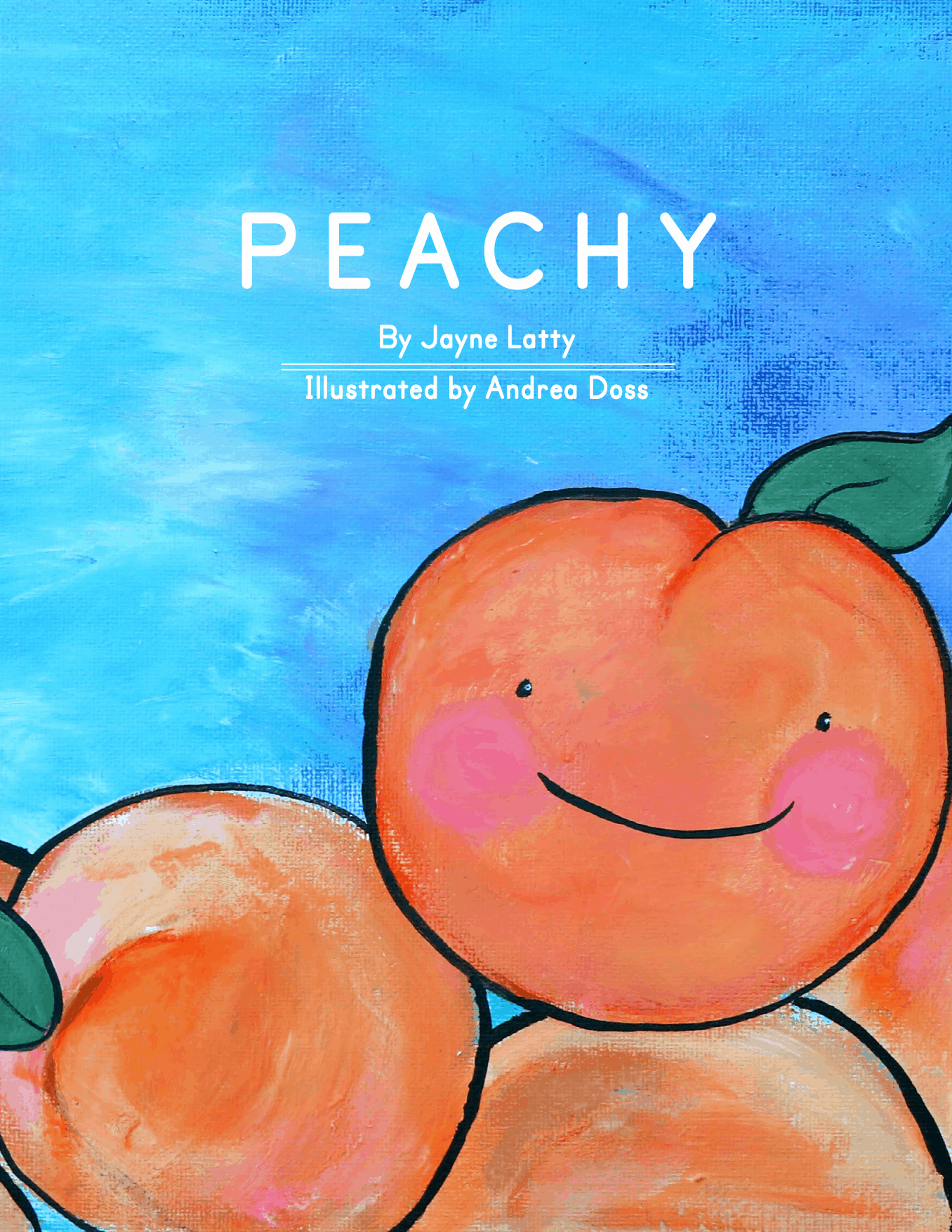 Peachy
Storybook
8 1⁄2" wide x 11" tall

Peachy is a charming children's book written by the creator of First Words Fast as a special gift to remind teachers and parents of the importance of reading aloud to children for pure pleasure, which motivates them to learn to read themselves! The story draws children into the fun adventures of Natlee and the sweetest little peach. Beneath the humor and lighthearted tone, however, lies the subtle message that love can be forever.

$7.50

---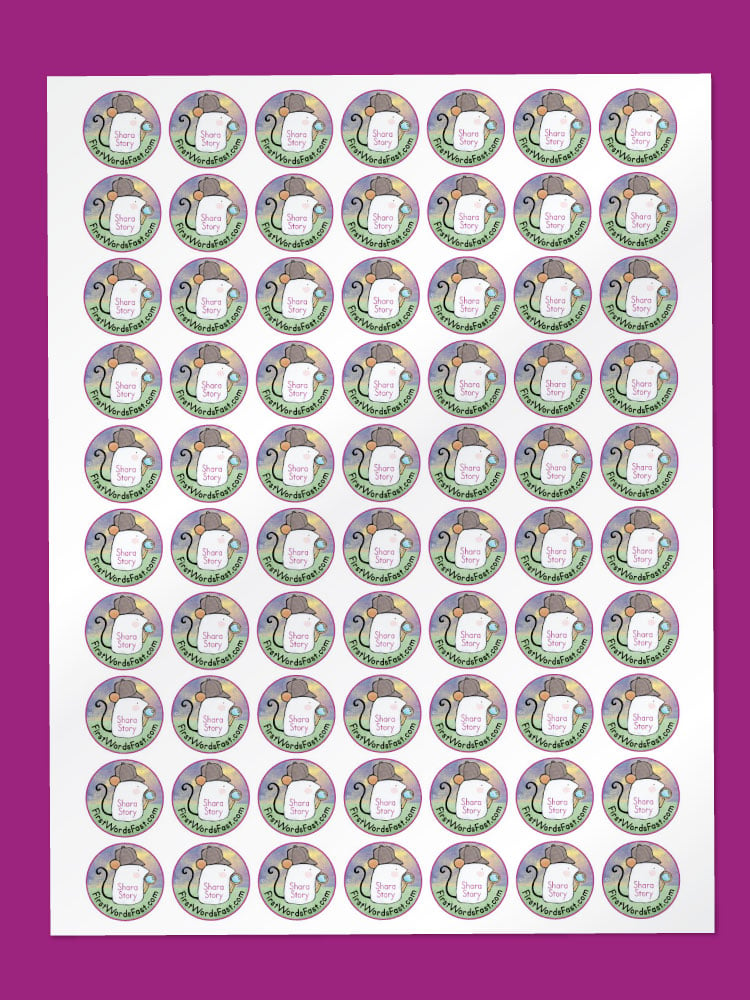 Shara Story® Stickers
Qty: 100
1" circular

Shara Story® Stickers are a cute motivational reward for your students.

$5.00

---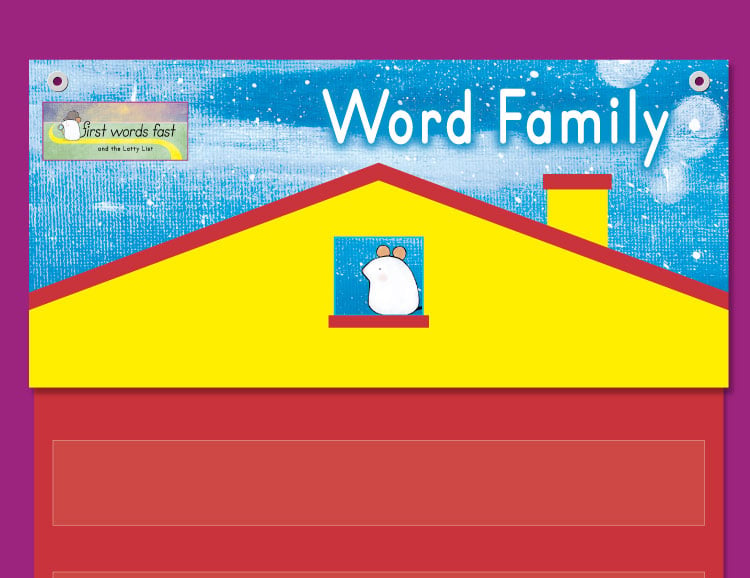 Word Family Home
Custom Roof-Topper
Fits over Pocket Chart 19" wide x 39" tall

Each Family Unit begins with a new Word Family who "Moves In" to the Word Family Home Pocket Chart. If you do not have the Embellished Chart Package, you can purchase the Roof-Topper separately to transform your own pocket chart into a real home for your Word Families.

$75.00

---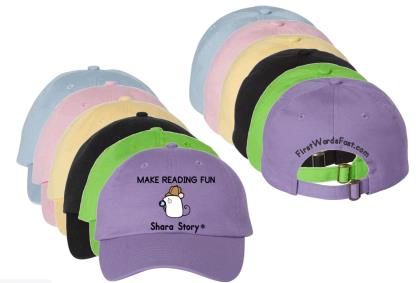 Shara Story® Hats
Make reading fun again and help Shara Story® spread the word about the importance of reading aloud as the first step in teaching children to read.
High quality 100% cotton chino twill. One Size, adjustable.
Violet – Neon Green – Black – Cornsilk – Light Pink – Light Blue

$24.95

---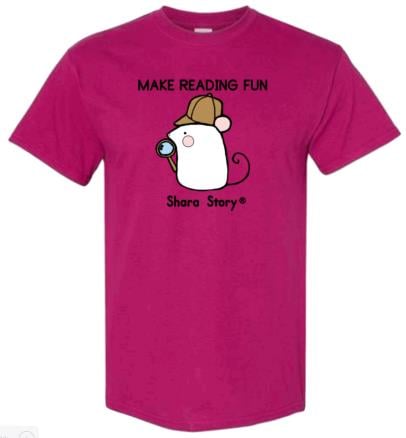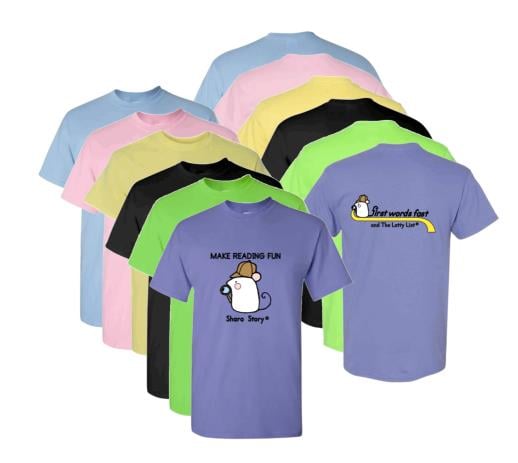 Shara Story® T-Shirts
Make reading fun again and help Shara Story® spread the word about the importance of reading aloud as the first step in teaching children to read.
High quality 5.3 oz. 100% pre-shrunk cotton. Bio-washed to minimize pilling.
Berry - Violet – Neon Green – Black – Cornsilk – Light Pink – Light Blue

$22.95 - $32.95